Compare Credit Cards
Blue Cash
EverydaySM
from American
Express®
Chase
Freedom

®

Bank Americard Cash Rewards™
Capital One

®

Quicksilver

®

Rewards
Citi

®

Double

®

Cash Card
5% cash back in categories that change each quarter offered to all cardmembers up to the quarterly maximum when you sign up
1% cash back or more on all other credit card purchases
Redeem your cash back for cash, any amount, any time1
Never lose your cash back
Use your cash back instantly at Amazon.com checkout2
No Annual Fee
Paying late won't raise your APR
No late fee for your first late payment
No overlimit fee
No foreign transaction fee
Free overnight card replacement to any U.S. street address at your request3
Free FICO® Credit Score on monthly statements, online4 and in our mobile app
100% U.S.-based customer service available day or night
$0 Fraud Liability Guarantee means you're never responsible for unauthorized purchases on your credit card
Accepted where you shop at 9.2 million merchants5 nationwide
Pay your bill up to midnight (ET) the day it's due by phone or online
Then N/A% – N/A% Standard Variable Purchase APR applies
3% fee for each balance transferred
5% cash back in categories that change throughout the year, up to the quarterly maximum. Signing up each time is free and easy. 5% Cashback Calendar
1% cash back or more on all other credit card purchases*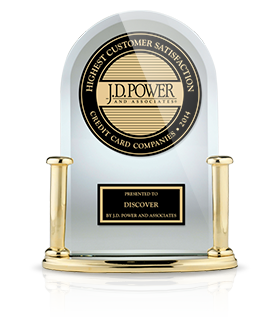 It won't take long to see why we're ranked among the highest in Customer loyalty for 18 years in a row5
To apply by phone call 1-800-204-3714
1Redeem Any Amount Any Time: We will credit your account with your cash back bonus balance if your account is closed or has not been used in 18 months.
2Use Rewards at Amazon.com: Amazon, Amazon.com, the Amazon.com logo and the smile logo are registered trademarks of the Amazon.com, Inc. or its affiliates.
For complete details on how to pay with Cashback Bonus at Amazon.com see Amazon.com/Cashback Bonus
3Free Overnight Card Replacement: Overnight shipping is not available to P.O. boxes or addresses outside the U.S. Carrier overnight shipping limitations apply that may impact the exact delivery date.
4FICO Credit Score Terms: Your FICO® Credit Score is based on data from TransUnion and may be different from other credit scores. This information is intended for and provided to the Primary cardmembers only that have an available score and is provided on the statement for individual accounts and on Discover.com for individual and joint accounts. See Discover.com/FICO about the availability of your score. Discover and other lenders may use different inputs like a FICO® Credit Score, other credit scores and more information in credit decisions. This benefit may change or end in the future. FICO is a registered trademark of the Fair Isaac Corporation in the United States and other countries.
5Accepted at 9.2 Million Merchants: According to the Feb 2014 issue of the Nilson Report
* Intro purchase APR is N/A% for N/A months from the date of account opening; then the standard purchase APR applies. Intro Balance Transfer APR is N/A% for N/A months from date of first transfer, for transfers under this offer that post to your account by MM/DD/YY; then the standard purchase APR applies. Standard purchase APR: from N/A% variable to N/A% variable depending on your creditworthiness. Cash APR: N/A% variable. Variable APRs will vary with the market based on the Prime Rate. Minimum interest charge: $.50.Cash advance fee: 5%, min. $10. Balance transfer fee: N/A. Annual Fee: $N/A. Rates as of MM/DD/YY. We will apply payments at our discretion, including in a manner most favorable or convenient for us. Each billing period, we will generally apply amounts you pay that exceed the Minimum Payment Due to balances with higher APRs before balances with lower APRs as of the date we credit your payment.


* Sign up to earn 5% Cashback Bonus on up to $1,500 in combined restaurant and movie purchases made from 4/1/15 (or the date on which you sign up, whichever is later) through 6/30/15. Restaurant purchases are those made at merchants classified as full-service restaurants, cafes, cafeterias and fast food locations. Movie purchases are those made at merchants classified as movie theaters, video rental stores, and online movie ticket services. Purchases made using Near Field Communication (NFC), virtual wallets or similar technology may not be eligible. Purchases made at warehouse clubs, wholesale distributors and discount stores are not eligible. Rewards are added to your Cashback Bonus account within 2 billing periods. See Cashback Bonus Program Terms and Conditions for more information about your rewards.